Our Mission: Fostering peace and harmony through music
Rumi, the Persian mystic poet,
knew that music has the power to touch the heart – to inspire, to soothe, to energize, to relax, to awaken feelings of love, compassion, peace and tranquility.  It can reconnect us to our sense of purpose and direction in life, and make difficult situations seem more bearable.  Most importantly, it can help to stir a remembrance of our deeper self, our soul – the essence of our very being.

Having experienced this power to some extent ourselves, we are committed to help enrich others' lives through our music.  As we strive to keep our lives in tune with the greater Harmony, we also put our hearts into our music with the hope that it may touch others and bring some joy and peace into their lives.
Philosophers have said that we love music
because it resembles the sphere-sounds of union.
We have been part of a harmony before,
so these moments of treble and bass
keep our remembering fresh.

Hearing the sound, we gather strength.
Love kindles with melody.
Music feeds a lover composure,
and provides form for the imagination.
Music breathes on personal fire and makes it keener.
~ Rumi
(from A Year with Rumi, version by Coleman Barks)
About the Band: Acoustic music inspired by Rumi, Hafiz and other mystics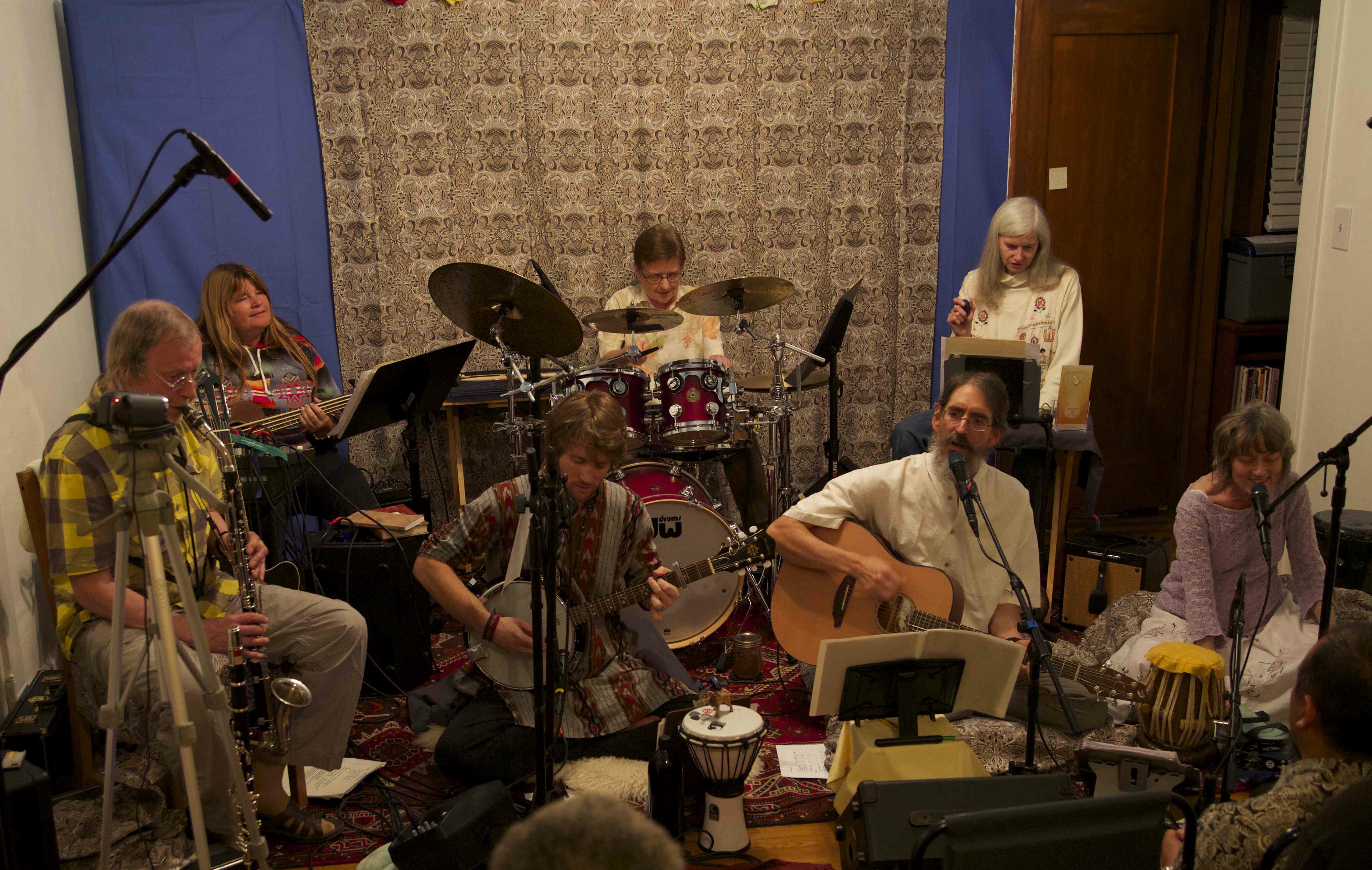 We come from diverse cultural backgrounds, with musical influences range from European Classical to Indian Classical, Jazz to Gospel, Celtic to Bluegrass, traditional African to Latin, and Reggae to Rock.  The common ground where we meet is in the inspiration we feel in the poetry of Rumi, Hafiz and other great mystics, and our love for acoustic music played from the heart.
 
Here are the peeps in the band:
Why we're doing this
We're doing this because we believe in the power of music to make a difference in the world. 
Our all-volunteer nonprofit service organization, Ocean Drops Music Association, is committed to helping enrich others' lives through positive, uplifting music.  If you feel inspired to be a part of our team, we'd love to hear from you!  Please drop us a line and let us know how you'd be interested in helping. We could especially use assistance with video production, blog writing, graphic layout, social media networking, radio promotion, and other aspects of publicity.  Let us know if you have some skills you think could be particularly useful. 
As a nonprofit and a newly emerging indy band, financial support is also especially appreciated.  We are happy to dedicate all the profits from the sale of our first album to similar non-profit organizations that are working to create a more loving, harmonious and compassionate world. 
Thanks for your support!